Amethyste
An indelible mark of many years of venomous suffering, loss, depression and impetuous life viewed throughout the eyes of a furious woman.
For more than ten years, she try to convey her fillings by means of vocal. Relying on and thoroughly listening to her heart, she's trying to share with people the gift which has been given to her.
She close her eyes and whisper to the universe her silent cries and dreams creating unusual maditation music. The softness of her voice can calm a injured soul. It's her aspiration to share the beauty that vibrating within each her breath.
From ancient times it was known that music influences your mind and that some kind of music can be used as an effective relaxation and stress management tool. Here you can listen and download meditation and relaxation music mp3.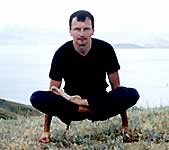 Deep Relaxation Music by A.SATORI
You get back home after hard and wearing day. All you need to do is to relax and not to be concern on your problems. Satori's ambient, relaxation music goes some way towards achieving this goal. Sotori's music gives full relaxation effect and it's great for anyone. It's a wonderful fusion of natural sounds and soothing harmonies. You will hear the sounds of nature, the rain and the see, river and Tibetan singing bowls, guttural singing and teta-rhythms that really allows you to take your mind off the hum-drum of life and pause for a moment.
A.Satori
Healing Sounds of Tibet





Mysterious sounds of Tibet
featuring famous Tibetan singing bowls


Recommended
relaxing music
Era of Aquarius



Magical journey towards areas of music that remain distant for our imagination.


Listen
FREE RELAXING MUSIC CODES FOR WEBSITES AND BLOGS
Royalty free relaxing music codes
-click the link copy the code and add our free relaxing music mp3 player to your website or blog. (different sizes of mp3 players available)
License our music
for Commercial, Distribution, Broadcasting & Advertising Uses, films, websites, bussiness, social network and games.
ELECTRO



This maditation music sounds like the reflaction of the universe. If space weren't soundless, this is what it would possibly sound like.


Listen